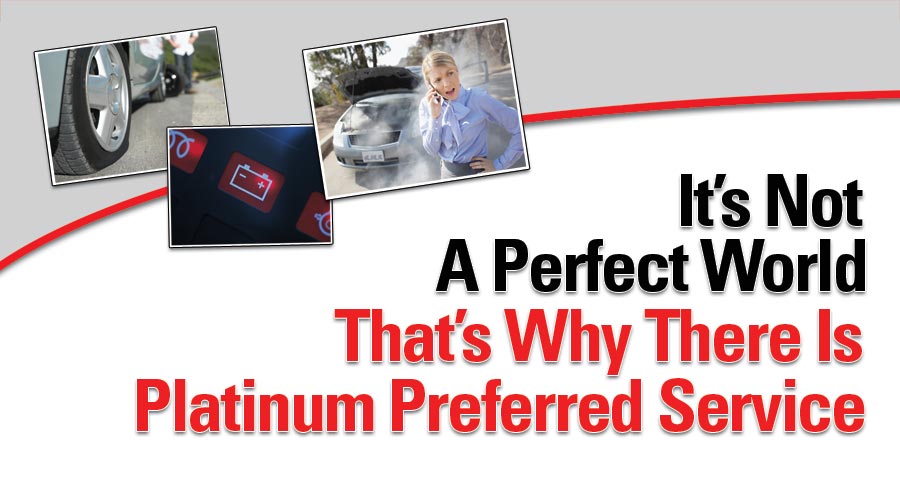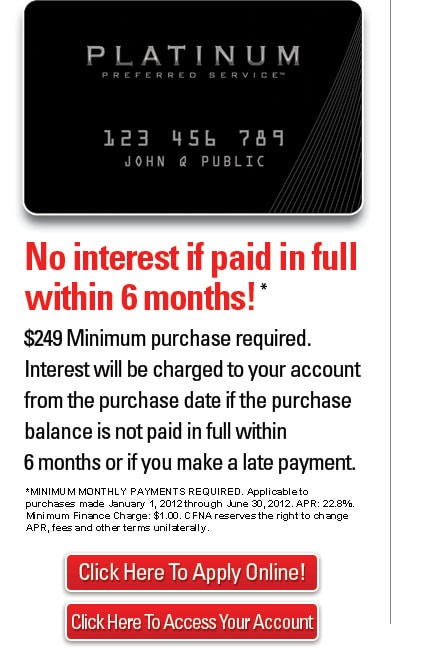 In A Perfect World...
Tires Would Never Blow Out.
In A Perfect World...
Oil Would Never Need Changing.
In A Perfect World...
Batteries Would Last Forever.



But it's not a perfect world. When your vehicle needs service, you've got the perfect resource in Platinum Preferred Service. Get the maintenance or repairs your need at the perfect monthly payment and rest assured that your vehicle is in good hands. It may not be a perfect world... but you are preferred.





Platinum Preferred Service Credit Card, no interest for 6 months and 10% off is only available on Service purchases. Cannot be used on any automobile purchase - new and used. The 10% off cannot be used towards a down payment or purchase of any new or used vehicle.